3 Pros of Using an Online Payment Platform for Patient Pre-Payment
3 Pros of Using an Online Payment Platform for Patient Pre-Payment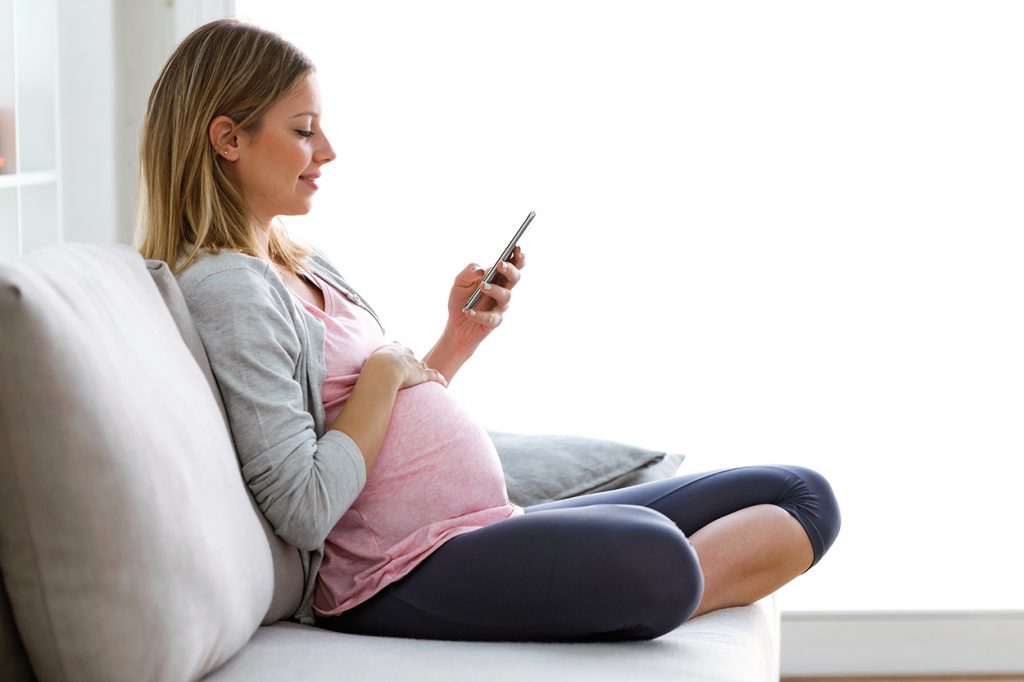 When it comes to using an online payment platform to collect patient payments, the benefits are clear. More than 85% of patients want to pay medical bills electronically. They want to understand their costs upfront, and to settle those costs in a timely way.
That's good for healthcare organizations. While many providers have had to wait months to collect any patient payment in the past, organizations that implement the best online payment service for their needs experience a near-immediate uptick in collections. With PayGround, for example, providers see a 23% increase in collections within the first 90 days.
Clearly, that's great news. But are there any benefits of using an online payment platform to request payment before a patient enters your office? Here are three pros.
Online payment platform pro #1: Negative AR days
Accounts receivable (AR) days are a key financial-health benchmark for any healthcare organization.
When your AR days are too high — think anything over 50 days — your cash flow may be too low to:
Hire and retain capable staff
Expand your services or practice
Invest in current technology and tools, or
Treat patients to the best of your ability.
Using an online payment platform can help you cut your AR days dramatically. And the best online payment services can help you take those AR days into the negative.
Cut down on AR days:
Use your established lines of communication (email, text, a patient portal that interfaces with your electronic health records (EHR) and billing software) to start a payment conversation.
When you know a patient is coming in for a procedure or visit, reach out in advance with an explanation of the service and the costs you'll collect. Whether it's a standard co-pay or their estimated responsibility for an MRI, being transparent about cost from the beginning gives patients the opportunity to ask questions, make financial arrangements or just get comfortable with the amount they'll be asked to pay.
Remind patients of all the ways they can submit payment, emphasizing the ease of using your online payment platform to do so.
If the patient doesn't submit payment prior to their appointment, remind them of their total at check-in. By laying the groundwork prior to service, you'll cut down on "sticker shock," even if they choose not to pay until they get to your office.
Online payment platform pro #2: Stored payment methods
Experts have said repeatedly that offering patients multiple ways to pay medical bills is critical to collecting payment in a timely manner. If your organization partners with one of the best online payment service providers such as PayGround, you're already doing that. But don't stop there — capitalize on the conveniences your online payment platform offers.
Remind patients of your one-click capabilities:
If your online payment platform offers unique access for every user as PayGround does, patients can securely store their payment information within their account.
Whether they prefer to pay by debit, credit or e-check, they only have to enter the information once.
And, because the best online payment services make security a top priority, they can pay bills in one click without worrying about data breaches putting their information at risk.
If you're a healthcare organization that has frequent follow-up appointments, you'll likely find this step even more lucrative as automatic payments make the patient experience seamless.
Online payment platform pro #3: Centralized bill pay
For heads of a household, paying medical bills often feels like a task so big they need to set aside an hour or even a day to get it done. When a patient has to use multiple different systems to pay multiple providers, they're probably not going to consider paying in advance simply because they can't track where they — or their spouse or dependents — stand in the payment cycle. By using one of the best online payment service providers, you can remove that hurdle and make pre-payment easy.
Remind patients that your centralized online payment platform allows them to:
Pay invoices from any device
Add family members to a single account
Track payment history
Save multiple payment methods to pay invoices with a single click
Plus, when patients use an online payment platform like PayGround, they can get a global view of their healthcare history, possibly for the first time. They can see what they've paid so far, how many invoices are outstanding, the average cost of each transaction, etc. That can help them budget better for healthcare moving forward, and may even help them make smarter coverage decisions in the coming year.
Let PayGround make pre-payment work for you
Today, the payment process is an extension of the patient experience. You need an online payment platform that makes bill pay clear and simple so patients feel comfortable paying for service as soon as — or even before — they receive it. Let us show you how PayGround can help.