4 Benefits of Digital-First Payment Requests
4 Benefits of Digital-First Payment Requests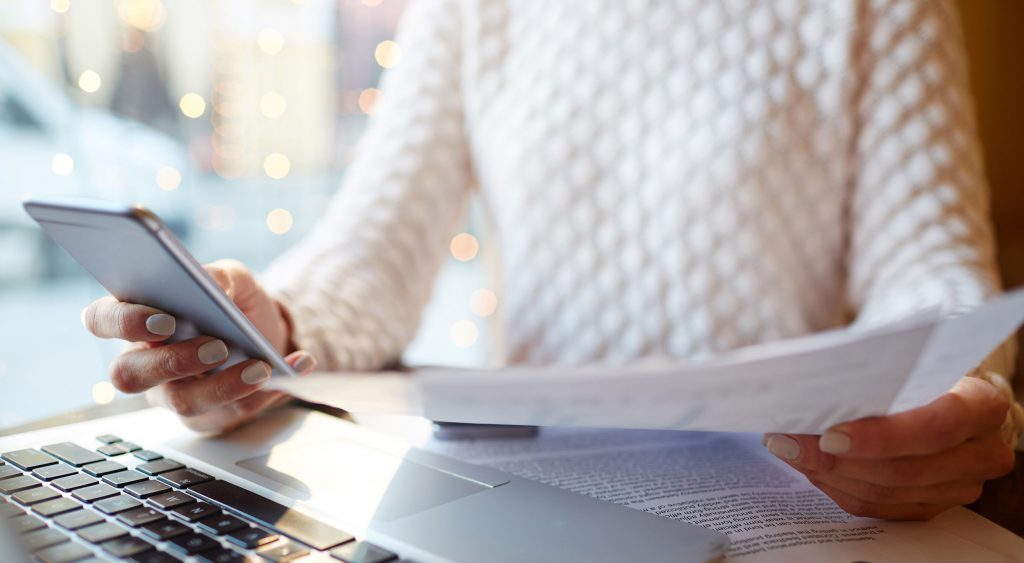 The payment experience is one of the biggest pain points for both customers and medical practices. Providing online bill pay and digital-first payment requests can help ease the pain, when offered as part of a thoughtful and seamless payment strategy.
25% of healthcare providers want to use more digital-first engagement channels, but only 15% are making strides on this front. Given the complex regulatory and compliance issues, it's no surprise that digital transition is a challenge, but partnering with the right payment platform can help providers meet their goals.
Digital-first payment requests can be a boon for both your patients and your accounts receivable department, with several benefits for your practice. Let's look at the four benefits of digital-first payment requests.
Convenience
According to recent polling, 77 percent of adults get online at least once a day, while only 40 percent of Americans look forward to checking their mailbox daily. Most patients prefer digital channels and are more engaged in online spaces, but a sizable minority still prefer physical mail. As expected, there is a correlation with age; well over half of older Americans still prefer to receive their bills by mail.
Digital-first billing doesn't mean digital-only billing. It's important to make payment easy and seamless for the customer, but every customer has their own preferences. Providing multiple options tailored to each individual need can be a huge win for patient satisfaction.
Top-tier payment platforms like PayGround offer digital-first payments, but also offer modernized paper statements. Providing a complete menu of options allows customers to tailor their payment experience to their preferences and needs. Offering paper statements with large, easy-to-read fonts ensures customer accessibility needs are met, and still gives customers the option to pay their bills digitally.
Collections
Unpaid debt is an immense problem for medical providers, with $140 billion in overdue payments outstanding in 2020. Yet the rising cost of healthcare and complex insurance coverage means many Americans can't afford to pay the entire amount for their care at the time of service, or may have an outstanding balance after the insurance paperwork goes through.
It can be time-consuming and lead to frustration for both the patient and accounts receivable or other office staff to use paper bills, work out payment arrangements over the phone, or wait for their next visit. Most patients would much rather enroll in a personalized payment plan online than have to talk to someone over the phone or in person. If payment becomes a hassle, it has a negative effect on both the provider's bottom line and customer satisfaction.
Digital-first payment requests and contactless payments make it easier and more convenient for customers to pay, and allow providers to provide payment options and plans at the time of payment. The result? Fewer unpaid bills and a stronger revenue stream.
Administration
A streamlined, seamless digital-first payment system not only streamlines the payment experience for patients, it reduces administrative overhead for medical practices and ensures faster payments.
A digital payment request reaches patients faster than a paper statement sent by mail. The median time for a provider to receive payment after sending a paper statement is almost three weeks, while the average digital bill is paid in only a few days. However, it's important to note that 88% of Americans believe paper statements should be an option for those who prefer receiving their bills that way.  Digital-first payment requests reduce paperwork processing, mailing, and phone conversations, but the option to receive paper statements is still important for patients that prefer them or that may not have the tech savvy to pay a digital bill.
Integration and On-Site Sales
A modern digital-first payment platform offers opportunities beyond billing for medical services rendered. Practices which include on-site, cash-pay sales of items such as vitamins, supplements, CBD products, or other wellness items can integrate those sales into their payment platform, which further improves not only the overall payment experience, but improves sales of these items.
Digital-First Payment Requests and You
Digital-first payment systems have a lot of advantages, but as we noted previously, many providers have struggled to make the transition due to complex regulatory and technological hurdles.
But why reinvent the wheel? A top-tier payment platform like PayGround has already solved the pain points concurrent with transitioning to digital payments.
PayGround seamlessly integrates their platform with a provider's current systems and provides best-in-class payment experiences. Their expertise means providers can focus on what they do best: providing excellent medical care for their patients. PayGround provides customizable payment experiences for each customer, with both online bill pay and paper statements as options for customers based on their preferences.
A digital-first payment request platform increases collections, lowers administrative overhead, and provides a smoother payment experience. Schedule an introduction with PayGround and leverage the benefits of digital-first payment requests for your practice!