Childhood Cancer Awareness – Hudson's Story
Childhood Cancer Awareness – Hudson's Story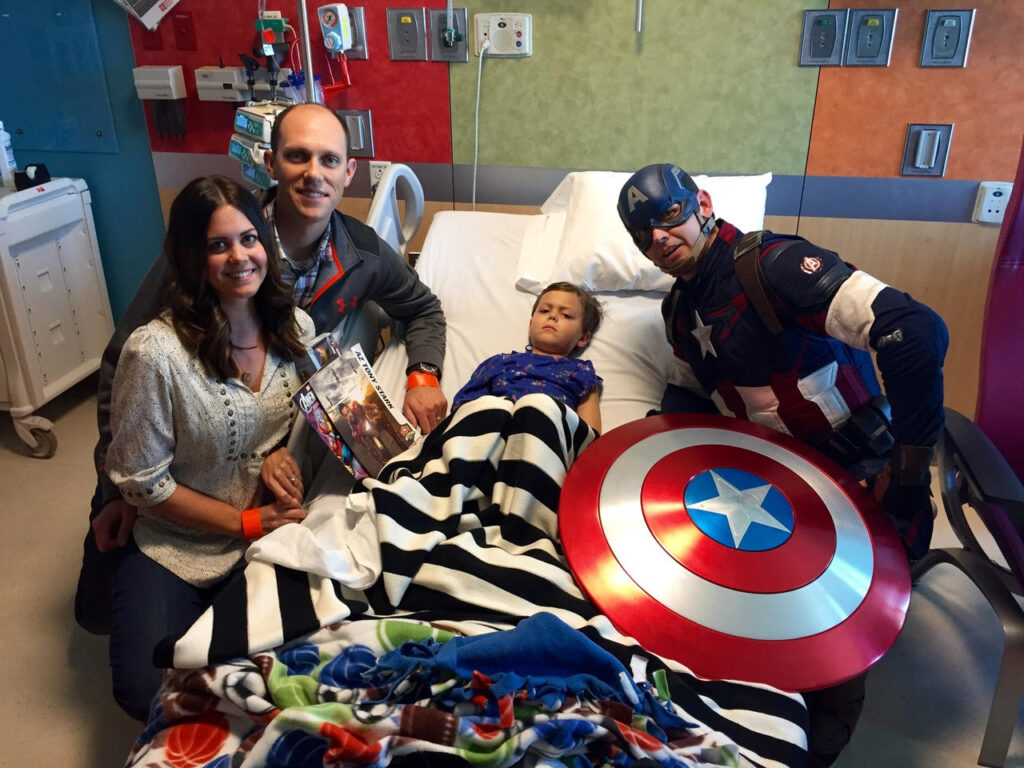 "Strong As Steele"
September is Childhood Cancer Awareness Month. Because of our origin story here at PayGround, we highlight a cancer survivor's story each year to celebrate these major milestones and encourage others through their journey. This month, we are honoring Hudson, who was diagnosed with cancer when he was only five years old. Hudson's mom, Erin, shares his story below.
Back in 2016, our son, Hudson, was planning his fifth birthday party and wanted to sign up for flag football like his big brother. However, we noticed he started running like he was in pain and was tired and falling asleep all the time. We knew this wasn't normal behavior for our previously active little boy. We ended up taking him to the emergency room because he developed a low-grade fever and was completely lethargic. After being transferred to Phoenix Children's Hospital in the middle of the night and running some more tests, they diagnosed him with acute lymphoblastic leukemia. It was a complete shock to us all.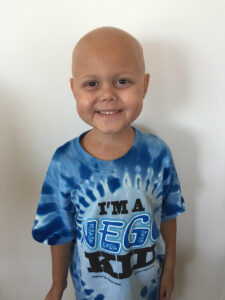 Hudson started chemotherapy in the hospital on his fifth birthday. It wasn't the birthday we had planned for him – we were all completely heartbroken and devastated. We were quickly humbled and overwhelmed with the outpouring of love and service from our family, friends and community. He received gift baskets, presents and visits from Captain America, Darth Vader and other Star Wars characters to wish him a happy birthday. Meals were set up for our family, and people helped take care of our other kids by offering rides to sports and playdates at the park, which allowed us to be with Hudson. The nurses and doctors did everything they could to make it bearable for this long, three year journey that felt like it would never end. There were so many organizations like Hope Kids and Children's Cancer Network that reached out to our family and gifted us with so many things to offer hope and support.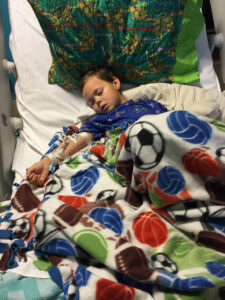 Hudson was such an amazing example to us that we can push through hard trials and come out stronger for it. His middle name is Steele, so we made his motto "Strong as Steele " and made shirts that everyone wore to show their support for him. He missed out on a lot of fun things that most kids shouldn't miss out on for three years because of doctors appointments and feeling sick from the meds. He slept with a barf bowl next to his bed for three years straight because the chemo and drugs made him throw up in the night.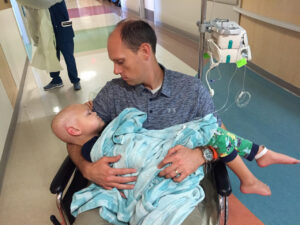 His sweet cousin, Kenzi, went with him to many of his appointments to support him and be with him. It made us all tear up to see their relationship and friendship grow through that experience. If I could offer any advice to anyone going through this, I would say to not be afraid to ask for help. People want to help and oftentimes, don't know how. I would share what his daily craving was on Facebook (when he was on steroids with cravings worse than a pregnant woman), and within an hour it would be dropped off on our doorstep. We had so many angels, helping our family through our most difficult trial.
Hudson is now 12 years old and in junior high. He loves wake surfing, playing tennis and hanging out with friends. He's one special boy that has already overcome so much in his short lifetime, and we can't wait to see where he will go. He really is STRONG AS STEELE!