COVID-19 Response: A Message from PayGround's CEO
COVID-19 Response: A Message from PayGround's CEO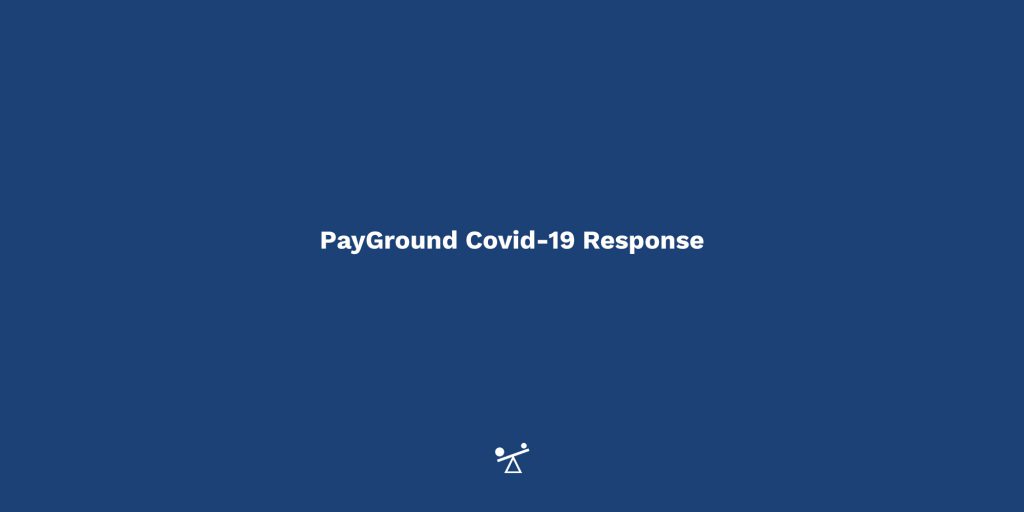 Greetings from PayGround Mercer HQ (the PayGround team, like many of you, are working from our homes). The world looks quite different these last several weeks. Covid-19 has caused great stress and uncertainty throughout our society.
Last week, one of my very good friends here in Arizona lost his grandmother to this terrible virus. Another friend was furloughed by her company. Each of us has stories of how Covid is impacting us personally.
On behalf of the entire team at PayGround, our thoughts and prayers are with you and your families during these difficult days.
Everyone is feeling the economic impact of this crisis, including us at PayGround. Here are some of the actions we have taken in response to COVID-19:
We're doing our part to keep everyone safe. Since March 16, the PayGround team has been working from home and following the social distancing guidelines.
We're spreading love to our beloved healthcare workers! We've set aside a portion of our ad budget to sponsor encouraging ads (targeting nurses and doctors) on Facebook and Instagram.
3. We're helping small businesses by offering our premier tier of service, PayGround Pro, free for 12 months, a savings of $29 per month (we still charge our transaction fees). PayGround is a solution that solves a major problem many small businesses are facing today, collecting payments from anywhere. We're doing what we can to help small businesses remain solvent during this crisis.
4. We're innovating. You'd be proud of everyone here at PayGround! We've stepped up, we've adapted, and we're executing on ways to leverage PayGround's unique platform to meet the behavioral changes COVID-19 is bound to create in our culture. More to come about this in the coming months!
Rest assured, together we will weather this storm and we will come out of it stronger than before.
If there's anything PayGround can do to help — please let us know.
God bless and stay safe.