Custom Patient Bill Pay Accounts – The Future of Patient Satisfaction
Custom Patient Bill Pay Accounts – The Future of Patient Satisfaction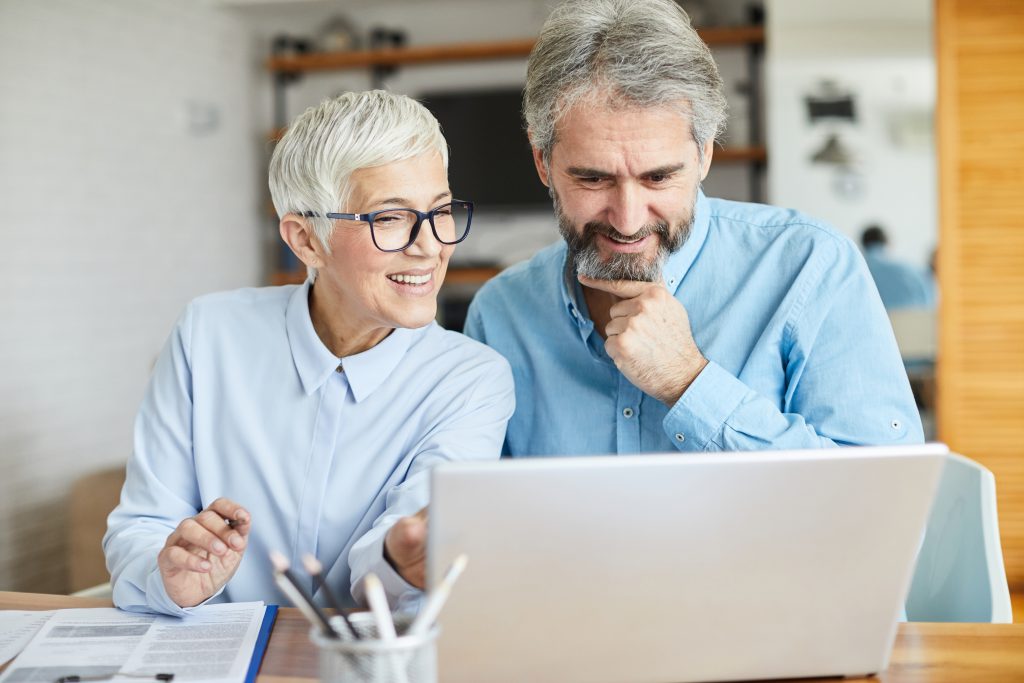 A great bill pay experience has never been more important. The healthcare industry is embracing modern technology faster than ever. And with more providers adopting online patient payment solutions each day, 41% of patients will now happily switch if you don't offer the digital experience they're looking for. To maximize patient retention in the midst of digital transformation, you need to be the practice that goes above and beyond. Providing just any bill pay platform won't make you an instant winner. Healthcare practices are almost expected to offer online patient payment options these days. But if you choose a solution that creates a totally personalized patient experience, you can prove that you're a cut above the rest. Here are five ways a personalized payment platform like PayGround can lead to a better patient experience.
1. Custom Patient Bill Pay Enables One-Click Payments
When you implement an online patient payment solution with unique access for every user, your patients can securely store their payment information on their accounts. Whether their preferred payment method is debit card, credit card, or e-check, they only ever need to enter their details once. After their first transaction, patients can pay all future medical bills in just one click. And with PayGround, which offers some of the best security features in the industry, neither of you have to worry about data breaches putting personally identifiable information (PII) at risk. Compare this to more traditional payment methods. With paper billing, patients have to write checks or count out cash every time they pay — and afterward, still have to head to their mailbox or post office. And with mail theft soaring by 600%, your cash or bank account information can land in anyone's hands. When online bill pay isn't personalized, security may be higher, but patients still have to re-enter their payment information every time. Custom patient bill pay accounts save patients time, so they're never inconvenienced by your practice. Healthcare providers that implement PayGround actually see a 91% increase in patient satisfaction as a result.
2. Patients Can Easily Manage Family Bills
For patients who are married or have dependents, paying medical bills can be a huge hassle. When the whole family has a slew of healthcare appointments coming up, incoming bills can feel endless. With traditional patient payment options, each new bill makes charges and due dates more difficult to track. If they're getting paper bills, their invoices can easily become scattered. They'll also end up having to submit many payments back to back. The patient experience is similar when using an online platform that's not personalized. Custom patient bill pay platforms like PayGround are the best solution for families. To pay all the bills they owe, all they need to do is jump on their personalized account. Family bills are all centralized in one dashboard, so patients can easily review their invoices or make payments without jumping from place to place. Imagine being able to seamlessly pay bills for all your family members — one immediately after another — with just a single click each. It's a huge improvement to the patient experience that can easily inspire families to return to your practice.
3. All Provider Bills Are All in One Place
Even if you only need to take care of your own medical bills, there's a good chance you're going to more than one provider each year. Similarly, many of your patients receive care from more than just your practice — perhaps even from providers you referred them to. Just like family bills, bills from multiple providers can be hard to stay on top of. Personalized patient payment options can be the solution. With platforms like PayGround, patients can manage bills from all their providers straight from one account.No matter what device they're using, patients can submit all their payments without difficulty. Patients won't have to worry about missing due dates. PayGround actually offers such an intuitive patient experience that providers who implement it see a 23% improvement in patient collections on average. Not to mention, the people who visit your practice will appreciate the stress-free online patient payment solution.
4. Tracking Receipts Is Simpler
When you think about the bill pay experience, you don't always think about what happens after a payment is submitted. But managing receipts can be just as stressful — and important — for patients as managing invoices. Rather than just sending paper or email requests, which can easily get lost in the shuffle, personalized online patient payment solutions like PayGround allow patients to track every payment on their dashboard — even on-site payments. For patients who need their medical payment history for tax purposes, having a custom patient bill pay account means effortless receipt-tracking. They can claim itemized deductions without scrambling to gather proof in case of audit. When you implement PayGround, patients can even see trends in their patient history. They can see what they've paid so far, how many invoices they need to pay, and the average cost of each transaction, so they can better budget for the care they need. It adds transparency to healthcare services that your patients will love.
5. Patient Dashboards Feel Built Especially For Each User
Finally, personalized patient payment options simply feel more welcoming than the average online payment system. Upon entering their custom patient bill pay accounts, patients see a welcome message with their name and their personal payment updates. Remember: The payment process is an extension of the patient experience. You want patients to feel as comfortable as they are when they're greeted in your office or at the start of a telehealth appointment, as their payment experience reflects back on you. With 47% of patients desiring more relevant communications and simpler transactions, implementing a healthcare payment platform like PayGround can impress the many patients who don't feel like their needs are being met by other practices. You can be the one-of-a-kind healthcare provider that offers a consistently great patient experience from beginning to end.
Ready to Boost Your Patient Satisfaction?