How an Integrated Payment System Can Improve Your Family Practice
How an Integrated Payment System Can Improve Your Family Practice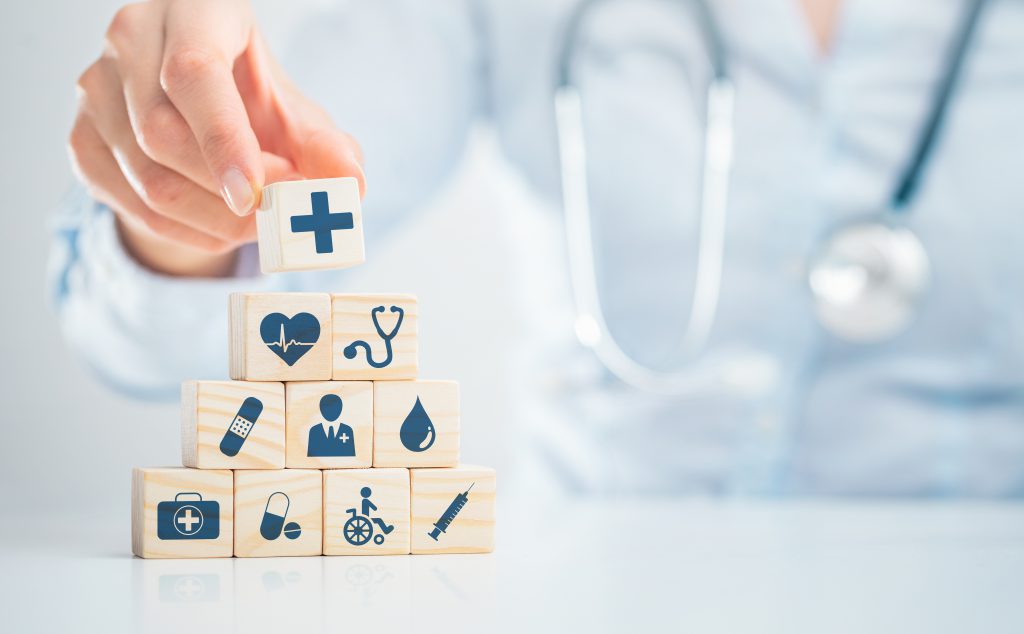 Comprehensive care doesn't stop when an appointment ends. For family healthcare practices, relationships with patients can last a lifetime. But before you can gain long-term loyalty, you need to provide a stellar patient experience — one that includes an integrated payment processing system (which can directly help you, too).
Here are 6 ways that modern healthcare payment technology like PayGround can benefit your family practice.
1. It Makes Healthcare Payments Easier For All Generations
Healthcare payments can be complicated. In fact, 61% of patients are confused by medical bills. The majority of your patients will end up spending extra time deciphering bills — or completely ignore them. Traditional billing practices lead to poor patient experiences and slower payments for you.
Online healthcare payment solutions can transform your family practice by making payments more patient-friendly for the many generations you treat.
Millennials, Gen X, Baby Boomers, and the Silent Generation all prefer credit card payments, and 75% of all people shop online at least monthly. As a whole, our world is becoming more accustomed to digital payments — which means more and more patients will expect this experience from their primary care providers, too.
When you implement an integrated payment processing platform like PayGround, you empower your patients to pay with credit card, debit card, and ACH. All patients need to do is jump on their dashboard to review their bills, enter their payment information, and submit their payments. PayGround can even securely keep patient payment details on file, so they can pay all future bills with just one tap.
For patients who aren't as digitally savvy, you can still accept payments in person, over the phone, or via mail while streamlining the billing process for your staff.
Modern healthcare payment technology will grow increasingly important as more millennials and members of Gen Z begin searching for care for their growing families. Younger generations are more willing to shift between family practices to seek better patient experiences with more digital capabilities.
2. It Streamlines Payments For Families
Healthcare payment technology doesn't just simplify individual payments. With PayGround, families can pay all their bills using a single account.
This can further decrease the confusion that comes with receiving medical bills in the mail. Instead of receiving scattered bills for general care visits — which could happen multiple times per year for every family member — they'll have an organized dashboard that shows exactly what they owe. PayGround leads to faster payment collections and can help reduce missed payments, all while creating more transparency for your patients.
3. It Creates a Smoother Referral Process
Continuity of care is always the goal when running a family of practice. And while referrals to specialists are often unavoidable, an integrated payment processing system can help you provide a seamless patient experience, no matter where your patient is going.
With PayGround, your patients can pay multiple providers all in one place. For example, if your family practice refers a patient to a radiologist, patients don't have to have two different payment experiences — they can manage their bills using the exact same healthcare payment technology.
It simply makes sense in the age of asynchronous telehealth, in which patients, family practices, and specialists are all already sharing medical information digitally. With virtual healthcare payment solutions, you can simplify the entire healthcare transition process, including the bill pay experience.
4. It Helps Your Healthcare Practice Save Time and Money
COVID-19 already led to major challenges for family practices. And even before the pandemic, practices only had an average of 2-3 support staff members — both clinical and non-clinical — per family physician.
Family practices are overwhelmed by both financial and time-based issues, and traditional medical billing often exacerbates both. Bad billing practices and excessive overtime are two major reasons why family practices lose money.
Healthcare payment solutions like PayGround can reduce the stress by helping your staff easily send unlimited e-invoices to clients — for no extra cost — or quickly collect a payment when working with patients in-person. Your billing process can occur all on one dashboard, accessible on any device. It makes billing significantly faster and cheaper. In fact, most providers that use PayGround save an average of 15% per month.
With PayGround, your healthcare practice can focus on building strong relationships with patients. You can commit to being by their side as they navigate the complex healthcare system.
5. It's a Healthcare Payment Solution That Patients Can Trust
Perhaps more than any type of healthcare practice, family practices need to prove their trustworthiness to patients. Whereas patients may go to specialists for one-time visits and have limited options, they seek out primary care providers for long-term care — and have plenty of options in most cities.
The patient experience — which extends to the bill pay experience — should always evoke a sense of trust.
PayGround helps you do this by offering a healthcare payment solution that's more secure than mail-in checks and cash, which are prone to theft. PayGround is completely PCI compliant, with the best security ratings in the industry, and secures data using a number of encryption methods.
Integrated payment processing systems like PayGround also ensure your patients don't have to jump onto an unrecognizable to make a payment. You can create a branded experience by customizing your payment page and adding your logo, so your patients know they're still working with you.
When your level of care and your healthcare payment technology both build trust, you can win over patients for good.
6. It Helps You Manage Your Patients' Records Over Time
For family healthcare practices, having a comprehensive understanding of your patients' medical history is crucial for quality long-term care. PayGround integrates with EHR software (as well as billing software), so you can seamlessly manage both clinical and non-clinical workflows.
Thanks to this integration, you can even reduce medical billing inconsistencies, which can be a major cost-saver for your practice.
Ready To Implement a More Effective Healthcare Payment Solution?