What Is Revenue Cycle Management? (And Why It's More Important Than Ever)
What Is Revenue Cycle Management? (And Why It's More Important Than Ever)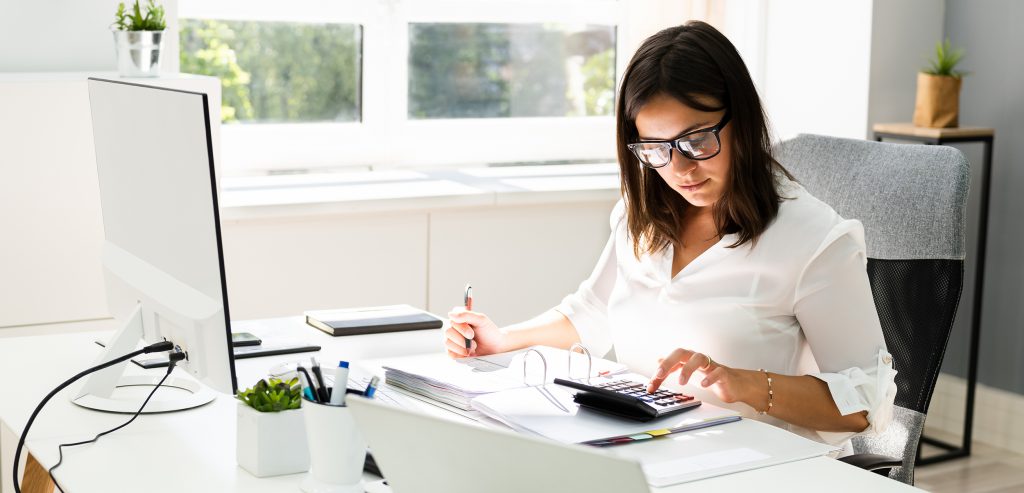 What is revenue cycle management? And why is revenue cycle management important in healthcare?
Over the past 18 months, those questions were top of mind for many in the U.S. healthcare industry. During the COVID-19 pandemic, nearly 75% of hospitals and health systems adopted new revenue cycle management (RCM) technology to help their organization stay afloat.
That shows how important RCM is to the industry, but it also leaves many people wondering: What is revenue cycle management in healthcare? And how can I improve RCM for my practice?
Adam Younger, Chief Strategy Officer for PayGround, explains.
What is revenue cycle management?
Younger: I like to think of the revenue cycle as the financial heartbeat of an organization. And revenue cycle management is the way an organization manages all of its critical financial processes associated with a patient visit.
What is revenue cycle management in healthcare?
Younger: RCM refers to any process healthcare organizations use to track patient interactions from registration through payment. The revenue cycle encompasses the entire healthcare ecosystem, from the provider to the patient and insurance payer.
At its most basic level, RCM typically revolves around three things:
Scheduling a service or patient interaction
Managing claims associated with that service
Collecting revenue owed for that service
Why is revenue cycle management important in healthcare?
Younger: Healthcare organizations are in the business of providing care to patients, and that should always be the top priority. However, without experts to keep an eye on the revenue cycle, many healthcare organizations struggle to stay afloat. This is one of many reasons we see so much consolidation happening in the market.
Healthcare organizations rely on the revenue cycle to collect money owed for providing patient care. If revenue can't be collected, organizations have to send the balances to bad debt, which isn't ideal for the revenue cycle. In recent years, a third of hospitals reported $10 million-plus in bad debt, and more than 20% don't have a bad debt recovery process at all.
How does revenue cycle management affect patients?
Younger: When it comes to answering the big question — Why is revenue cycle management important in healthcare? — we first have to understand a fundamental truth: Today's patients are also consumers, and they're the most informed consumers the industry has ever had.
Patients can research providers in their local market, compare pricing for services and check quality ratings before ever booking an appointment. Government mandates, such as pricing transparency, require hospitals to submit public pricing for their top 300 shoppable services. This has accelerated a patient's ability to be informed even more.
This isn't a bad thing. Studies have shown that a more informed patient is more likely to pay their healthcare bills on time, and that's good for RCM. But it also means that the best thing healthcare organizations can do is make the payment process as intuitive as possible, help the patient understand their bill, and present them with convenient options to pay that bill.
3 things providers can do to foster prompt patient payment
Younger: Patient payments are critical to every step of the revenue cycle, especially early on. Successful healthcare organizations tend to offer three things:
1. Transparency
Verifying insurance coverage and telling the patient their out-of-pocket responsibility before or at the time of service makes patients more likely to pay — and to pay faster.
2. Flexibility
Giving patients multiple payment options is more important than ever. Studies show that a majority of Americans struggle to pay a surprise bill of more than $400. By offering payment plans, financing or other alternatives, you greatly increase your ability to collect on a patient account.
3. Satisfaction
Studies have shown that patient satisfaction scores are directly linked to patient financial experience. That means it's never been more important for providers to find and deploy a solution that works — for their practice and their patients.
Today, that solution must include online bill pay. More than 85% of patients now prefer to pay medical bills electronically. And more than half of patients would consider switching providers for a better payment experience.
With PayGround, patients can:
View all of their healthcare responsibilities in one simple platform
Pay one provider at a time, or pay all of their providers at once
Submit a payment onsite at registration or checkout, online after a text or email payment request or via the app
On the other hand, providers benefit from using PayGround because it touches major functions across each part of the revenue cycle.
For providers, PayGround can:
Enable front-office collections, submit patient statements with automated payment reminders and facilitate online collections
Work with multiple platforms that all deposit funds back to a provider's bank account — typically on the next business day
Aggregate all payments and integrate with a provider's host system (EMR, PMS) so healthcare organizations can fully reconcile payments
By improving key aspects of the revenue cycle, overall patient satisfaction will improve, and your employees can focus less on financial details and more on delivering impact for the organization.
Ready to see how PayGround can improve your revenue cycle?