Four Ways to Optimize Revenue Collection
Four Ways to Optimize Revenue Collection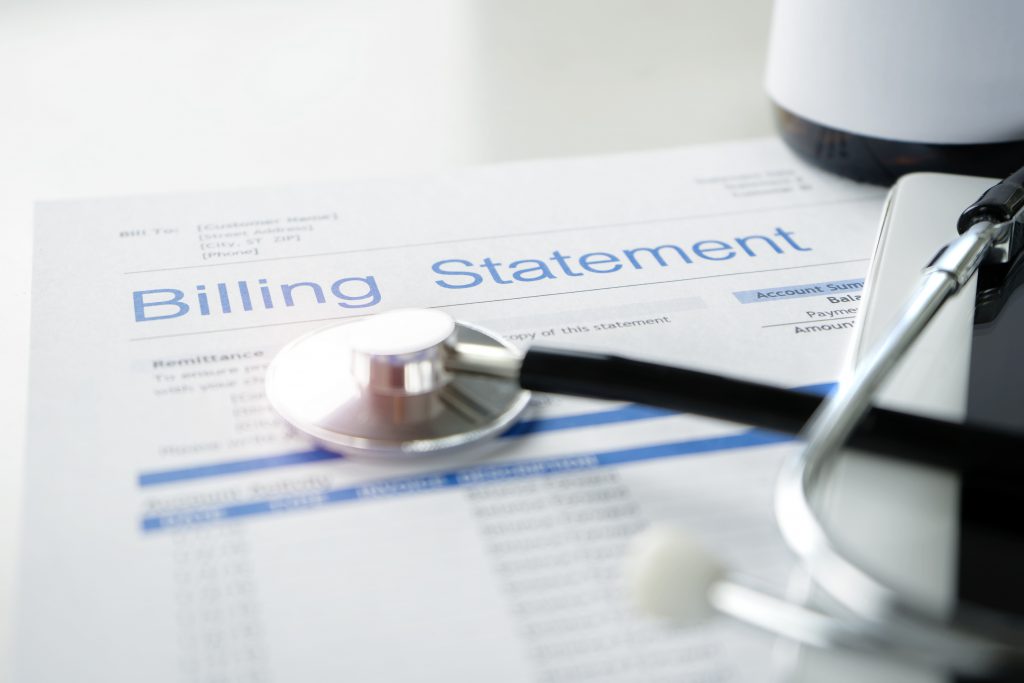 Independent healthcare providers know how important it is to optimize revenue collection from both insurance companies and patients. Timely and accurate collections are key to a healthy business, but it's difficult to know the best path in the complex and ever-changing world of medical billing. Here are 4 key considerations to keep your bottom line healthy.
1. Know your experts
Insurance billing companies are experts at working with insurers to collect payments for the services you've provided. If you don't collect insurance payments in-house, it's important to have a great insurance billing company and to let them do what they're good at.
Insurance billing involves coding services, sending bills to insurance companies, and consistently following-up to ensure payment. Insurance billing companies can help track claims and provide status updates so you know when you'll be paid. They stay up to date with complex regulatory compliance and rules for claim submission. Some even provide analytics about your claims and recommendations about how to optimize your revenue collection.
While they excel at insurer billing, patient billing may be an afterthought to these companies. They don't offer the same level of support or experience that a patient payment company does.
2. Focus on patient experience
If you're using an insurance billing company for patient payments, consider the impact on patient experience. Does your billing company interact with your patients and give the same experience that you do when they are in your office? Patients need a great experience to feel good about the healthcare bill they received. They expect convenience, consistent branding and great support to continue the great experience that they had in your office.
Insurance billing companies may not offer key benefits that your patients expect, like streamlined online and mobile payment options, easy-to-read statements that clearly show what the patient owes, and friendly service and support.
A study by Fierce Healthcare showed that "patients who reported satisfaction with billing were twice as likely to recommend the physician." After you've worked so hard to create a great patient experience in your office, make sure that experience is reflected after the visit in patient billing and revenue collection.
While an insurance billing company may drive a patient to pay what they owe, they may not provide a great experience in the process. If a patient has a poor experience with billing after their visit, will they return to you?
3. Avoid paying too much
Is your billing company lumping all revenue collections (insurance and patient payments) together and charging one fee? Many billing companies charge one rate for both insurance and patient collections. Companies that specialize in patient payments may charge a lower collection rate.
Not sure how much you're paying? Talk to your billing provider to find out collection rates for both insurance and payment payments. Then, consider a payment company that specializes in patient payments, potentially offering a lower fee while creating a better experience for your patients.
4. Keep up with the times
Does your billing company allow patients to make online payments, as many patients prefer? A study found that "77% of physician practice leaders said their organizations are still sending patients paper bills… even though a slight majority of patients (52%) said they prefer electronic billing." Multiple patient methods (online, mobile, mailed checks, etc.) and self-service payment options allow patients to pay how they prefer. If your billing company doesn't offer online and mobile payment options, it may delay the speed to payment, which hurts your bottom line.
Even if your billing company allows patients to pay online, the payment website may be generic and inconsistent with your brand. Consistent branding throughout the patient experience, both in-person and online, helps to create trust with your patients. They know who they are working with and what to expect. If your billing company sends patients to an external website without your branding on it, they may wonder if it's safe and secure for their financial information or if the bill is really correct.
Ready to optimize your revenue collection?
Independent healthcare providers need support with both insurance billing and patient payments to optimize revenue collection. For the best results, partner with a company, like PayGround, that specializes in patient payments to provide a great experience and keep your bottom line healthy.
To find out how PayGround can help you get started, contact us today.